Whether you are looking for a tutor, fitness professional or music teacher, we are here to connect you with the experts from our network.
What is the extra mile?
Here at Taskpins, we interview every expert to make sure they are who they say they are. Not only that we examine their qualifications in what they do, but we also ensure that they have the soft skills.
Did someone say soft skills?
Yes! We think attitude says a lot about someone's personality.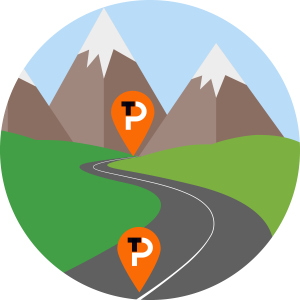 Frequently Asked Questions:
GENERAL:
What services do you offer?
We offer a wide range of services, including Education, Fitness, Beauty, Business Services, and many more. Just drop us a line and we will see how we can help.
Who provides the venue?
Venue can be determined based on a mutually agreed location between you and the service provider.
Is there a registration fee?
No registration fees. The only surcharge we have is a 5% credit card fee if using a credit card to settle the payment. If using bank transfer / cheque / ATM Internet transfer then no surcharge.
PAYMENT:
How do I pay for the service?
We accept payment by credit card, bank transfer, cheque, ATM or Internet transfer. We do not accept cash payment.
Do I pay any extra to the service provider?
There is no need to pay the service provider anything extra. The payment is settled before the service is performed.
CANCELLATION:
What if I need to cancel my service?
Any cancellations must be made in writing to both Taskpins and the service provider at least 24 hours before the service takes place. The service can be rescheduled at a mutually convenient time, or for monthly bookings, the class can be used as credit for the following month.
PROCESS:
How long does it take to find someone for the service I need?
We normally connect you with one of our providers within 48 hours.
BOOKING:
How do I book the same service again?
You can just book via Taskpins.
Can I book the service directly?
All bookings must be made and paid for via Taskpins. Client is not permitted to book or pay the subcontractor directly for 365 days from the most recent invoicing date.