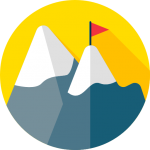 Our mission
Mission, vision it's all the same.
How Can Taskpins Help?
Our aim is to create and run innovative courses that will enlighten and develop the participant, so that they complete it with a sense of achievement and net-gain. The more we learn the greater our adaptability against a backdrop of disruption.
If you are a club, school or company, or if it is private tutoring you are looking for, and share a desire to enhance your learning, then contact us today here!