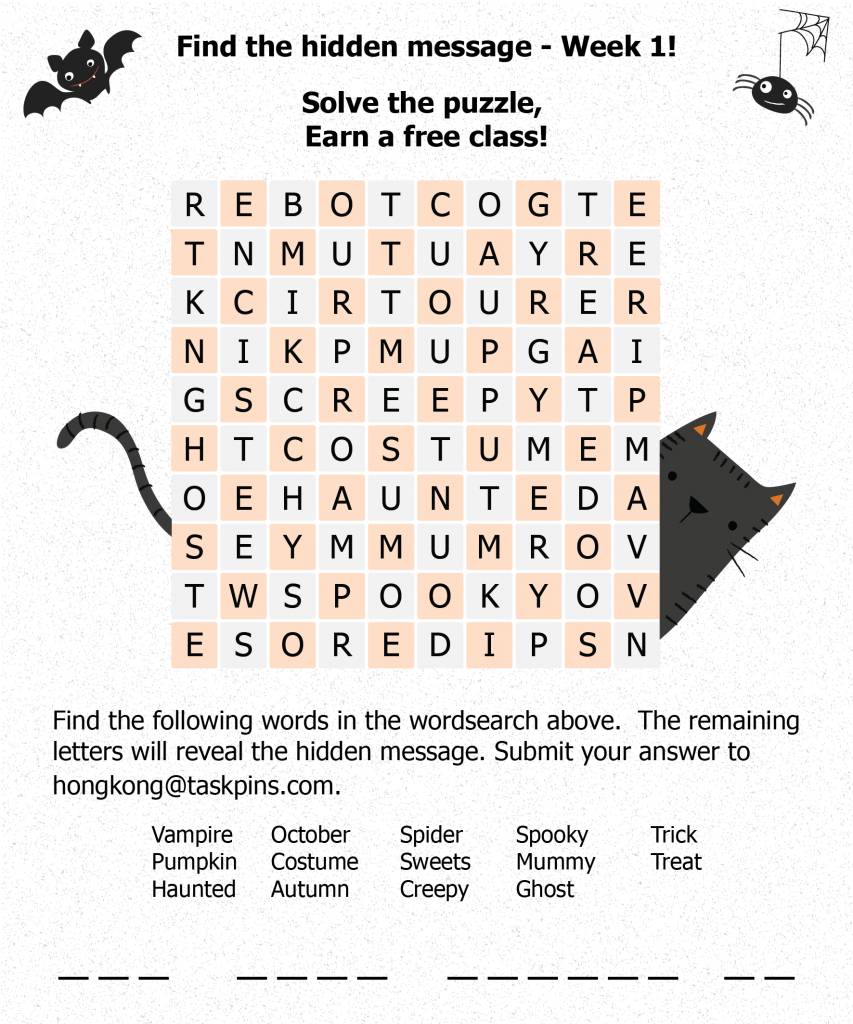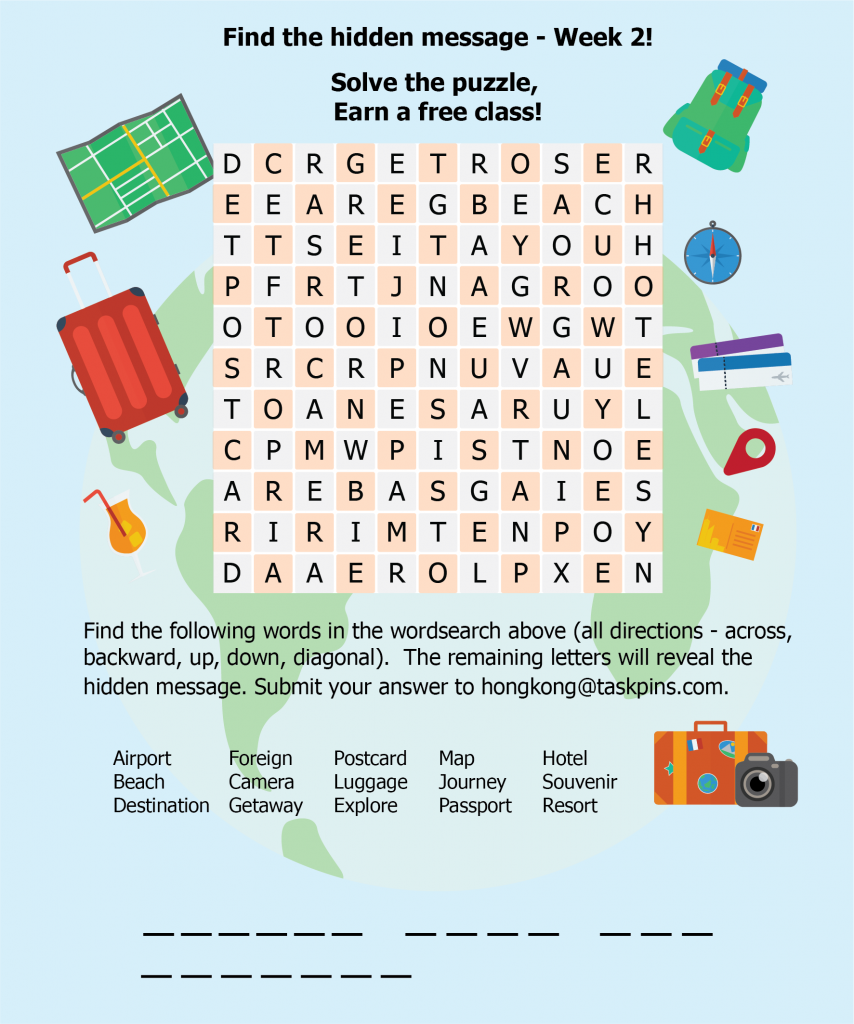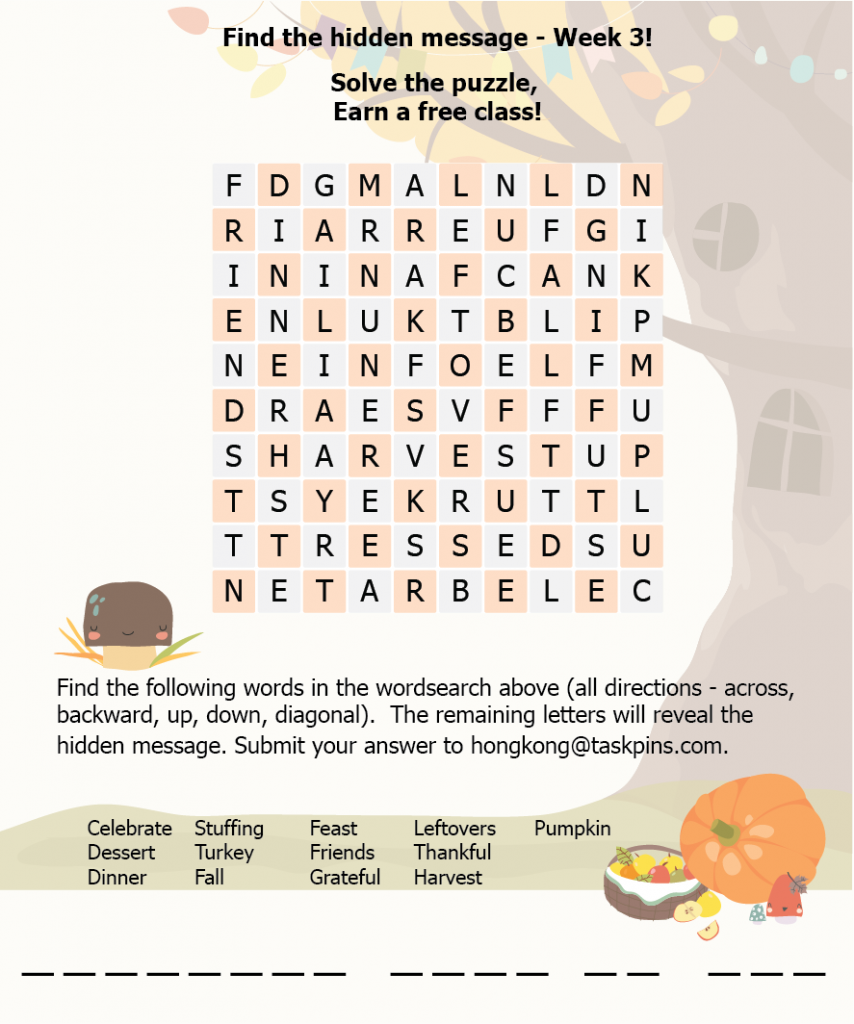 *Terms and conditions apply
Terms and Conditions
Puzzles will be published on our website www.taskpins.com on the following dates:
25th October 2019, 8th November 2019, 22nd November 2019 and 6th December 2019.
To qualify for a free class, you must solve the puzzle correctly and email the hidden message to hongkong@taskpins.com.
Submissions must be made on or before 15th December 2019.
The free class may be redeemed between 1st January 2020 – 30th April 2020.
The free class redemption may be used in conjunction with other Taskpins promotions.
Each individual is entitled to one free class per subject (maximum of two subjects).
Due to class size limitations, there is no guarantee of successful enrollment on a course – places are allocated on a first come first served basis.
Free class entitlement may not be redeemed for cash.
Taskpins reserves the right to terminate or suspend this promotion at any time and for any reason without prior notice. In case of any dispute, Taskpins reserves the right of final decision and interpretation.
By participating in the above promotion you are acknowledging and accepting these terms and conditions in their entirety.
For any enquiries, please email to hongkong@taskpins.com.